The AK380's First Accessory, AMP AK380 AMP
The AK380's First Accessory, AMP
The primary goal of Astell&Kern has always been to deliver the original sound.

We're proud to introduce the AK380 AMP, an amplifier that supports high-impedance headphones and high-gain output while remaining faithful to the original sound.

Introducing AK380 AMP,
the first accessory to complement the AK380.
Expansion-type amplifier with design unity.
3,400 mAh large-capacity battery.
8.1 VRMS high-gain balanced output.
4.1 VRMS unbalanced output.
HIGH GAIN
AK380 AMP supports 8.1 VRMS output when connected via high-gain balanced output.
High Gain: Unbalance 4.1 Vrms / Balance 8.1 Vrms (Condition No Load)
Low Gain: Unbalance 2.1 Vrms / Balance 2.1 Vrms (Condition No Load)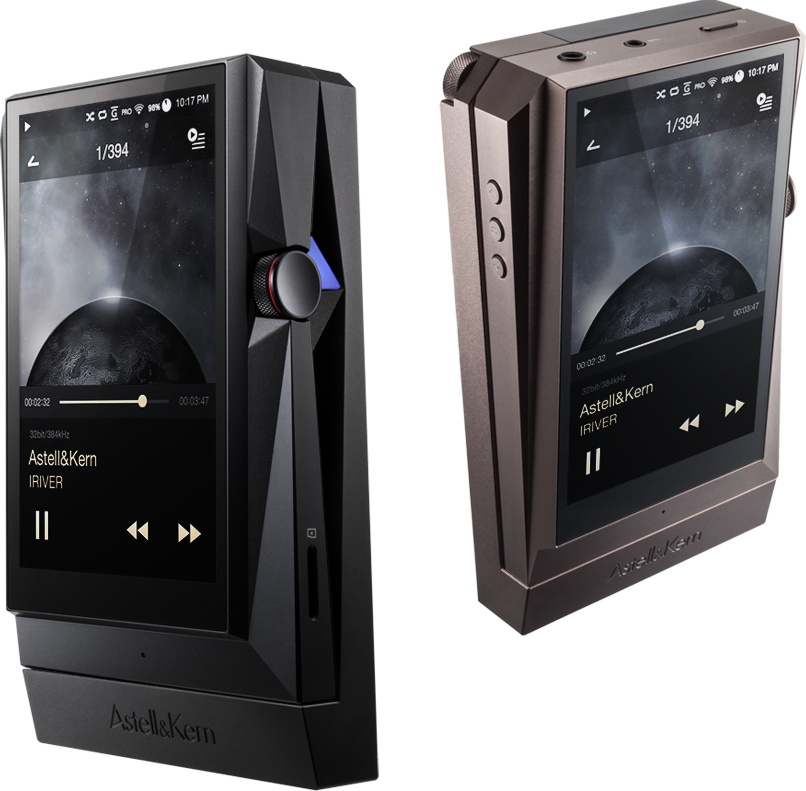 High-gain output is four times greater than low-gain output and supports high-impedance headphones.

To protect earphones/headphones during high output, the volume is automatically adjusted when the amp is powered on or the earphones/headphones are disconnected.
Furthermore, the gain can be easily adjusted via the AK380's settings.
* When the AK380 AMP is connected, USB DAC and optical out functionalities through the amplifier are disabled.

* Amp powered on : Yes
* Earphones / headphones disconnected : Yes
* GAIN Changed : Yes

AUDIO BLOCK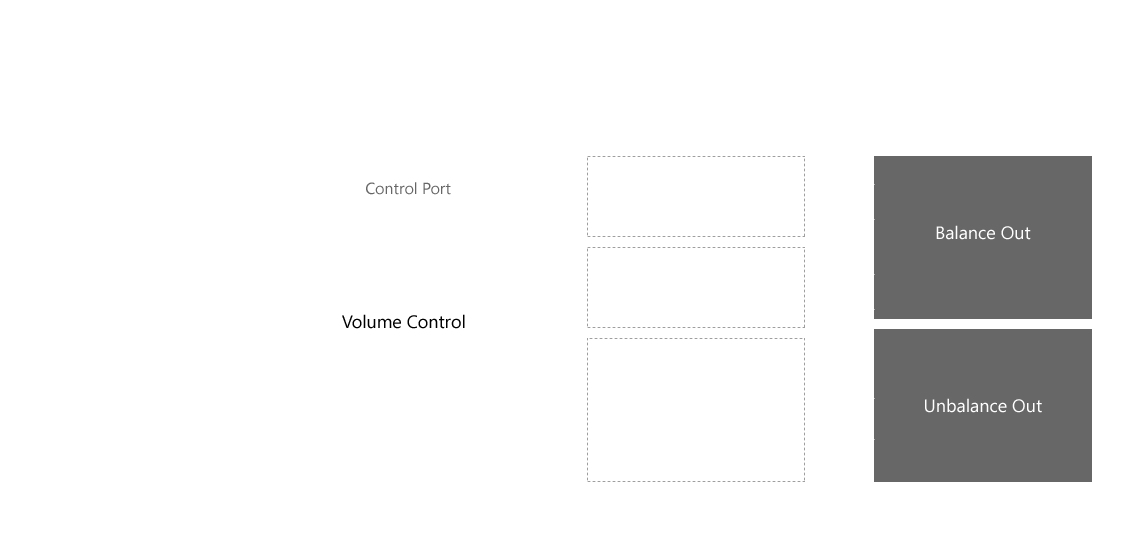 3,400 mAh Large-capacity Battery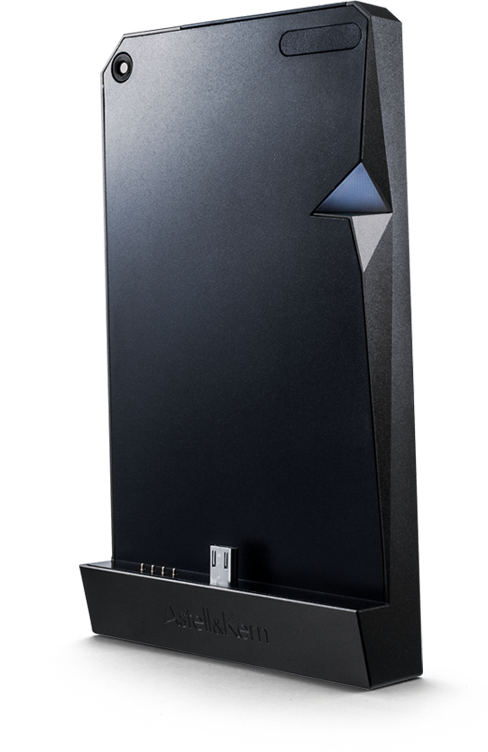 An amplifier, which increases audio output, consumes a great amount of energy.
Thus, the AK380 AMP features a 3,400 mAh large-capacity battery
- identical to the one in the AK380 itself - to support up to nine hours of continuous unbalanced-output playback.
AK380 AMP vs. Other AMP
The AK380 AMP boasts convenient portability.
The many points of discomfort in conventional amplifiers have been addressed by adopting an integrated design for greater convenience.
Charging

AK380 Copper + AK380 AMP Copper simultaneous charging.

Separate charging of device and amp.

Connections

Separate cable not required due to integrated design.
Easy connection using a Screw Cap. Separate cable for connecting device and amp.
Device and amp connection via separate band.

Volume Control

Integrated volume control using the AK380 Copper.

Separate volume controls for device and amp.
Integrated Design
The AK380 AMP was designed as an extension of the light and shadow theme of the AK380.

Continuing this design concept, the AK380 AMP retains the subtle changes and details in the emitted brilliance as light flows across its surface. The diamond pattern engraved into the volume wheel of AK380 is repeated on the amplifier's rear light for design continuity.

The area of the amplifier in contact with the AK380's volume wheel reproduces the design's angle of reflection for comfortable wheel operation. The amplifier's light shining delicately through the gaps in the reflected surface visually accentuate the music's mystique.

Unlike conventional amplifiers, the AK380 AMP was designed from the ground up as a single entity when combined with the AK380. The wheel on the rear of the amplifier that connects the two devices is a representation of the volume wheel seen throughout Astell&Kern products and expresses our unique design identity.