AK Cradle, the AK380's Bedrock PEM13
AK380 with XLR, AK380 Cradle
The AK380 Cradle is not merely a cradle - it's an extension of the AK380.

Although the previous Astell&Kern cradle was simply a charging station,the new AK380 Cradle was developed from the ground up to deliver many more features.

Experience the AK380 Cradle's incredible features for yourself.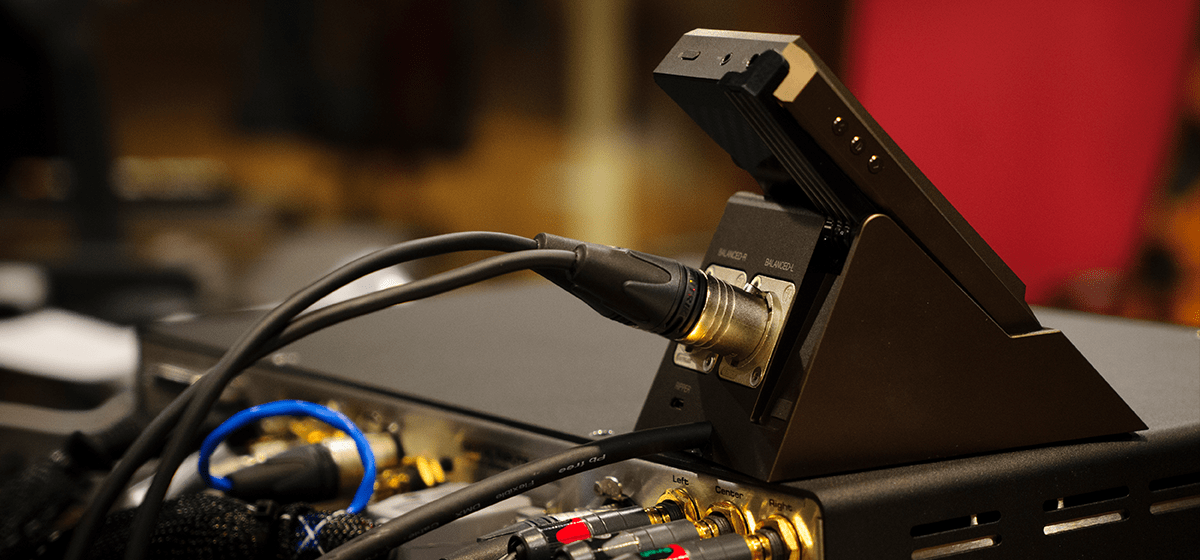 · Sound output via balanced XLR cables
· Connection to the AK CD-Ripper
· USB cable optimized for charging
Balanced XLR Output
Balanced XLR output is now possible via the AK380 Cradle.
Easily output sound through your home audio system by connecting the AK380 to your favorite amplifier.
* Mount the AK380 and raise the clamp at the rear of the AK380 Cradle for sound output through the cradle. Balanced-R
Balanced-L
AK CD-Ripper Integration
Connect the AK CD-Ripper to the AK380 Cradle's [AK CD-Ripper Connection Port] for easy access and smooth operability.
The AK CD-Ripper does not require a separate power supply when power is being supplied to the AK380 Cradle.
* An adapter rated 5V 2A or greater must be connected to the cradle's Micro-USB cable
to use the AK CD-Ripper in conjunction with the AK380 Cradle.
(Note: The AK CD-Ripper may not function normally when the AK380 Cradle is connected to a PC.)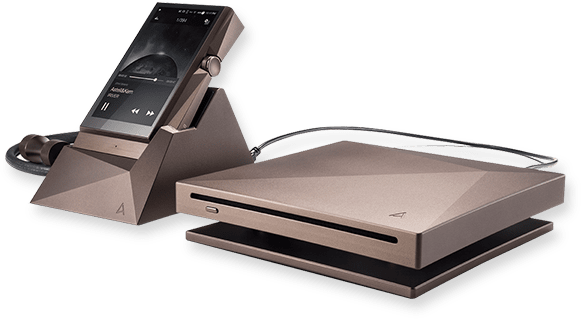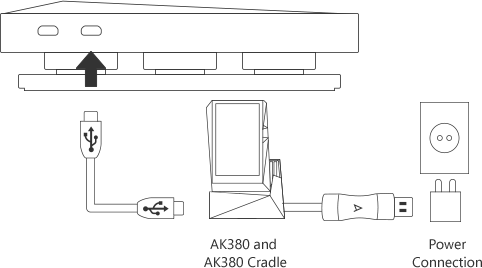 Connect with the AK380 and AK380 Cradle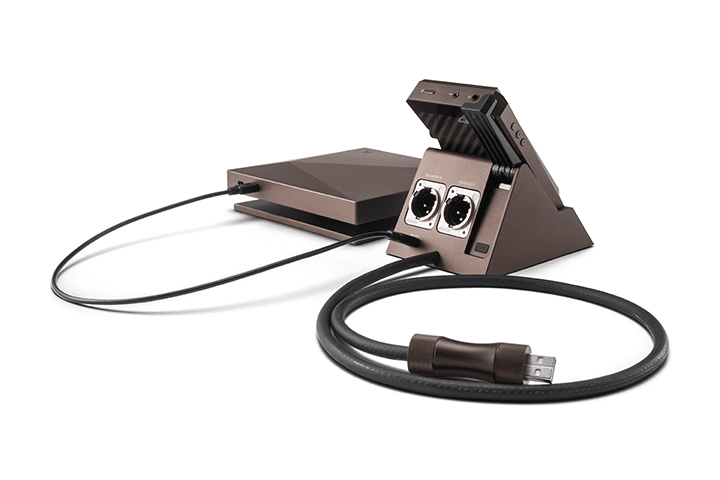 Optimized USB Cable
A USB cable created specifically for optimum cradle functionality was developed for the AK380 Cradle.

The polyethylene insulation material with dual-layer outer coating delivers superior electrical insulation properties that effectively suppress outside noise interference. The cable is produced with a high-density braiding method to ensure excellent signal delivery.

The cable's high performance properties deliver reliable power for CD ripping with the AK CD-Ripper as well as USB DAC XLR output.
* Balanced XLR output is disabled when using the USB DAC functionality via the AK380 Cradle.
Light and Shadow
The AK380 Cradle retains the 'light and shadow' design motif of the AK380, which aesthetically exposes the subtle patterns of light that play across its surfaces.
The connected cradle provides a stable foundation for the AK380, and the overall design delivers a carefully crafted and unified look.
Angles of operation have been optimized for easy screen access in virtually every environment.
Specification
General Specifications

Model

PEM13 / AK380 Cradle

Body Color

Meteoric Titan

Body Material

Aluminum

Dimensions

3.34" (84.95 mm)[W] x 2.67" (67.85 mm)[H] x 4.65" (118.12 mm)[L]

Weight

14.6 oz (414 g)

Etc.

- Audio was NOT muted during the measurement.
- The image/specification may be changed without notice to improve product performance and quality.

Price