The radically different sound,
SE100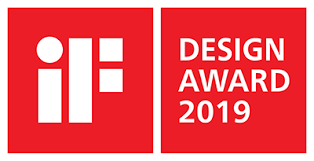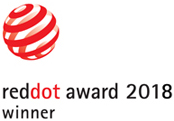 The radically different sound, A&futura SE100
A&futura is a premium line of players with advanced features that bring the original performance to life. The SE100, the first model of A&futura, is designed for you to feel the quality of premium Hi-Fi from the moment you hold it.

A&futura SE100 is the first step in your premium audio journey.
Radically different sound by ES9038 Pro 8-channel DAC
Next Level performance with Octa-core CPU
5-inch display with HD screen resolution and improved user interface
Similar audio block design of SP1000 for premium Hi-Fi audio performance
ESS SABREES9038PRO

32bit 384kHz bit to bit play

Native DSD

Octa-Core CPU

Parametric EQ

800fs VCXO Clock Jitter

USB Type-C Fast Charging

720 x 1,280 Touchscreen

Metal Body (Aluminum)
Maximum Output
It is common knowledge in the audio industry that the amplifier plays a critical role in Hi-Fi audio systems. The latest know-how and amplifier design technologies developed by Astell&Kern have brought 4.1Vrms of balanced output power with minimal noise.

As the output power increases, the noise fluctuates louder as well. However, A&futura SE100 shows 123dB of SNR (Signal to Noise Ratio) at 4.1Vrms of audio output. At the same time, the noise level on single-ended is even smaller, it produces 122dB of SNR.

Pure sound is the result in our technical achievement allowing for powerful, yet clean sound to be delivered gracefully by the SE100.
SE100 vs. AK380
LCD

5inch (720 x 1,280) Touchscreen

4inch (480 x 800) Touchscreen

DAC

ESS SABRE ES9038PRO 8channel

AKM AK4490 x2 (Dual DAC)

Output Lever

Unbalance 2.0Vrms, Balance 4.1Vrms (Condition No Load)

Unbalance 2.2Vrms, Balance 2.3Vrms (Condition No Load)

Signal to Noise Ratio

Unbalance 122dB @ 1kHz, Balance 123dB @ 1kHz

Unbalance 116dB @ 1kHz, Balance 117dB @ 1kHz

THD+N

Unbalance 0.0007% @ 1kHz, Balance 0.0006% @ 1kHz

Unbalance 0.0008% @ 1kHz, Balance 0.0007% @ 1kHz/span>
* SNR (Signal to Noise Ratio) As the signal-to-noise ratio increases, the clearer the sound becomes.
* * THD+N (THD + Noise, Distortion) over the THD + Noise signal rate, less distortion is heard.
Premium value that you can feel in your hands
A&futura SE100 shows our dedication to provide both premium quality and value to our listeners including an eye-catching design. It features a 5-inch touchscreen, Octa-core CPU, and the best audio performance in its league. Astell&Kern is committed to delivering the original performance as the artist intended you to hear and the SE100 is a symbolic example of this vision and effort.

A&futura SE100 introduces an 8-channel DAC chip. 8-channel DACs have previously only been available for premium home audio systems, pro-audio workstations, and recording studio equipment. It is making a debut for the first time in an Astell&Kern portable system.

Your favorite tunes will now sound fundamentality different with even greater dynamic range and refined sound. There are many audio companies that talk about 'technologies', yet Astell&Kern is the only brand that talks about 'progress' in the audio experience.

* The ESS SABRE PRO series of Digital-to-Analog Converters (DAC) is targeted at premium audiophile and recording studio equipment. The SABRE PRO series sets a new benchmark in high-end audio by offering the industry's highest dynamic range (DNR) with impressively low levels of total harmonic distortion plus noise (THD+N) in a 32-bit, 8-channel DAC. All PRO SABRE DACs feature ESS's patented 32-bit HyperStream DAC technology which delivers outstanding sound quality and industry leading performance.
Femto-Second Clock for Exact Sonic Reproduction
An enhanced voltage-controlled crystal oscillator (VCXO) high-precision clock has been utilized in the A&futura SE100. The reference jitter of Astell&Kern's implementation has improved performance to 800fs (femto seconds), meaning that the SE100 faithfully reproduces your music by precisely measuring and accurately timing the synchronization of all instruments, vocal and even ambience sound recorded in your digital music file together.
* Femeto Second : 1fs=1/1015(1,000 trillion) sec.
* Pico Second : 1ps=1/1012(1 trillion) sec.
* Nano Second : 1ns=1/109(1 Billion) sec.
Great Performance for the Ultimate Experience
The A&futura SE100 is equipped with an octa-core CPU which allows the player to produce the exact musical detail present in the original recording without distortion and provides a quick, lag-free operation. The A&futura SE100 features faster booting times, speedy file transfers, lag-free processing and a new intuitive user interface for the ultimate player experience.
Octa-Core

Hex-Core

Quad-Core

Dual-Core

Single-Core
Ultimate Sound Quality
The A&futura SE100 supports native bit-to-bit DSD playback up to 11.2MHz for the best sound possible.

The music is played back, bit-for-bit, just as the artist and engineer intended for it to be heard.
Faster Charging, Quicker File Transfer
2hours

Charging about

11hours

Playing back up to

10Gbps

file transfer speeds up to
Next generation USB Type-C support allows file transfer speeds up to 10Gbps and supports both data transfer and charging from the same cable. USB 3.0 protocol transfers data twice as fast when compared to other Astell&Kern players. Charging with a fast charger (at 9V/1.67A) takes only two hours and allows up to 11 hours of continuous playback.
* The maximum 11-hour continuous play is based on 16-bit/44 kHz, FLAC file format, screen off, 75 of volume playback.
* Fast charger (9V/1.67A) and general Charger (5V/2A) are not included in the package.
DESIGN
The design of A&futura SE100 resembles "unrestricted balance" from a composition of a trapezoid and curves together.
The volume knob at the end of the side curve is easy to operate from front and back and its shape fits just right in either hand.
The glass back plate has a unique arrangement of "A" logos in a diamond pattern that visualizes the amplification of Astell&Kern before your eyes. As you rotate the device under light, hidden beauty shines as you change the angle and reveal its beauty.