The Perfect Match, SP2000 Case
The Beauty embracing the Originality
The SP2000 Case emphasizes the beauty of the original material.

The SP2000 Case is available in two types of leather and further enhances the SP2000's beautiful design and sophisticated crown pattern wheel.
Buttero leather from Walpier
The Black color case uses Buttero leather from Walpier.

Buttereo leather uses the shoulder of cow hide. Neck creases of blood vessels are slightly visible in the shoulder area. However, the chrome tanning pigment technique is not used to conceal such scratches or patterns. Instead, the leather is dyed with vegetable tannin to keep intact the natural texture.

The high fiber density allows richness of colors or excellent color generation, like Italia, besides elasticity. Once familiarized, the moist texture of the material will be lustrous and transparent, providing a unique feeling.
Established in 1973 in San Miniato, Tuscany, Walpier Tannery has been in business for three generations and has a long tradition of making leather products based on vegetable tanning process. The tannery handles 100% cow hair leathers imported from France and is a member of Vera Pelle, Italy's association of vegetable-based leather tanners.

The traditional vegetable tanning technology of Walpier Tannery has been handed down father to son for centuries in the Tuscany region. The tanning process usually takes 40 days by putting raw leather with natural tanning extracted from a variety of trees in a drum. This is a processing method only practiced by Italian tanners of the world.

Leather products that undergo the vegetable-based tanning process show the owner's lifestyle vividly and make the products their own as it takes a long time to break in depending on the owner's way of handling.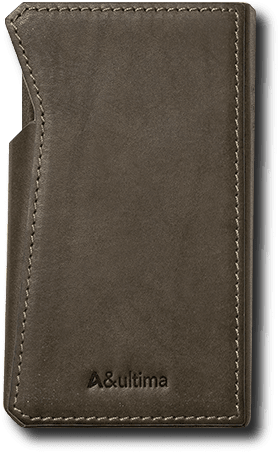 Elbamatt leather from Tempesti
The Juniper Green color case uses Elbamatt leather from Tempesti.


Elbamatt leather is made of high quality leather that has the highest density and thickness among the various parts of the cow and has a strong resilience against scratches due to its high oil content as a whole which can yield changes over time.

Tempesti, which laid the foundation of VERA PELLE, the association of Italian vegetable tanning, has been producing natural leather for four generations since 1945.

Leather has been produced in Tuscany since the Etruscans settled in the area in the 8th century B.C., and for the past 3,000 years, Tempesti has honored that tradition by making the finest leather in rich colors.

Rawhide is carefully selected from farms that comply with strict animal and environment protection standards implemented by Northern European countries such as France, Sweden, Denmark, and Belgium, which are the world's top markets for rawhide.
Specification
General Specifications

Model

SP2000 Case

Material

Walpier Tannery, Buttero (Made in Italy) / Tempesti, Elbamatt (Made in Italy)

Colors

[Buttero] Black / [Elbamatt] Juniper Green

Etc.

- The image/specification may be changed without notice to improve product performance and quality.

Price