{{ content }}
A&ultima, SP1000
AK4497EQ
Dual DAC
32bit 384kHz
bit to bit play
Native DSD
Octa-Core CPU
Parametric EQ
200fs VCXO
Reference Clock
USB Type-C
Fast Charging
720 x 1,280
Touchscreen
Multi-function
Wheel
All New High-End, A&ultima SP1000
Astell&Kern is proud to introduce the A&ultima SP1000.
The A&ultima SP1000 is a one-of-a-kind, high-end,
powerful flagship high resolution music player equipped with the latest advanced features.
A true flagship high-resolution music player
First Astell&Kern player to feature an octa-core CPU for outstanding response and performance
High Definition HD5 display to create the best viewing experience
Innovative new Multi-function Wheel
Rigid stainless steel/Copper housing
The A&ultima SP1000: delivering the ultimate Astell&Kern technology.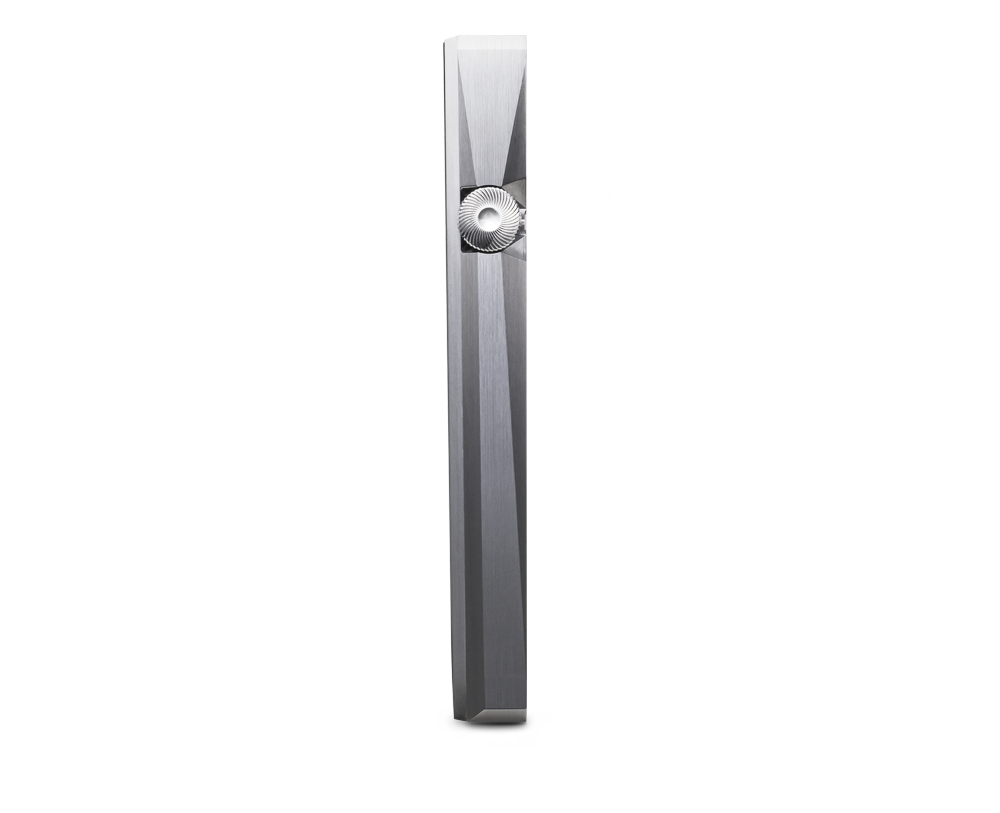 Get Both High Output
and Vivid Sound
Traditional audio has suffered from noise and
distortion as power output is increased.
Astell&Kern's advanced audio design and signal
management technologies used in the A&ultima
SP1000 brings more power output with less noise
and minimal distortion.
Independent DACs for the left and right audio
channels provide a wider soundstage and better
stereo separation.
Each AK4497EQ DAC provides rich and vivid audio
reproduction, allowing the listener to enjoy the
sound as it was meant to be heard.
SP1000 vs. AK380
SP1000 vs. AK380
Model
SP1000
AK380

LCD
5inch (720 x 1,280) Touchscreen
4inch (480 x 800) Touchscreen
DAC
AKM AK4497EQ x2 (Dual DAC)
AKM AK4490 x2 (Dual DAC)
Output Level
Unbalance 2.2Vrms
Balance 3.9Vrms (Condition No Load)
Unbalance 2.2Vrms
Balance 2.3Vrms (Condition No Load)
Signal to Noise Ratio
Unbalance 120dB @ 1kHz
Balance 122dB @ 1kHz
Unbalance 116dB @ 1kHz
Balance 117dB @ 1kHz
THD+N
Unbalance 0.0005% @ 1kHz
Balance 0.0008% @ 1kHz
Unbalance 0.0008% @ 1kHz
Balance 0.0007% @ 1kHz
* SNR (Signal to Noise Ratio) As the signal-to-noise ratio increases, the clearer the sound becomes.
* THD+N (THD + Noise, Distortion) over the THD + Noise signal rate, less distortion is heard.
Great Performance for the Ultimate Experience
The A&ultima SP1000 is equipped with an octa-core CPU which allows the player to produce the exact musical detail present in the original recording without distortion and provides a quick, lag-free operation.
The A&ultima SP1000 features faster booting times, speedy file transfers, lag-free processing and a new intuitive user interface for the ultimate player experience.
Octa-Core
Hex-Core
Quad-Core
Dual-Core
Single-Core
Ultimate Sound Quality
The latest AK4497EQ dual-DAC design and the upgraded CPU in the A&ultima SP1000 allows for accurate playback of native 32bit/384kHz audio with no compromise on sound quality. The music is played back, bit-for-bit, just as the artist and engineer intended for it to be heard.
The A&ultima SP1000 also supports native bit-to-bit DSD playback up to 11.2MHz for the best sound possible.
32-bit bit-to-bit Playback by the SP1000
32-bit MQS
32-bit
Delivery
32-bit
Delivery
32-bit Playback by Other Products
32-bit MQS
32-bit
Delivery
Down
sampling
New Intuitive User Interface
The A&ultima SP1000 features a revamped interface design which provides
music playback from the home screen to give users a more music-centric
experience.
By placing the power button on the Multi-function wheel located on the side
of the A&ultima SP1000 instead of on the top, users can control the volume
and turn the LCD screen ON/OFF, all with one simple control.
The A&ultima SP1000 features a bezel-less design to maximize screen size.
The high-definition HD5 grade display delivers a vibrant and engaging viewing
experience. Song and player information is sharp, colorful and easily to read
on the larger, brighter screen.
- Player is in the main. All functions are centered on "music replay."
- Secure access to the music DB and features to manage music files
- Minimum menu depth and simple structure
Faster Charging, Quicker File Transfer
Next generation USB Type-C support allows file transfer speeds up to 10Gbps and supports both data transfer and charging from the same cable.
USB 3.0 protocol transfers data twice as fast when compared to other Astell&Kern players.
Charging with a fast charger (at 9V/1.67A) takes only two hours and allows up to 12 hours of continuous playback.
* The maximum 12-hour continuous play is based on 16-bit/44 kHz, FLAC file format, screen off, 75 of volume playback.
* Fast charger (9V/1.67A) and general Charger (5V/2A) are not included in the package.
MQA (Master Quality Authenticated) is an award-winning British technology that delivers the sound of the original master recording.
The master MQA file is fully authenticated and is small enough to stream or download. Visit mqa.co.uk for more information.
Astell&Kern SP1000 includes MQA technology, which enables you to play back MQA audio files and streams,
delivering the sound of the original master recording.
The MQA logo is a trade mark of MQA Limited.
© MQA Limited 2018
Roon Ready network players
Roon Ready network players from our partners have Roon's high-resolution streaming technology built right in.
They combine simple setup, daily reliability, and support for the highest level of digital audio performance in the industry.

Every Roon Ready player is certified by Roon to guarantee the same stellar experience, regardless of its manufacturer, its price, or its features.